News Post
ANNOUNCEMENTS

JUN 30. 2022
HEAVENHOLD FARM ANNOUNCEMENT
Greetings Guardians,
Or should we say farmers? Are you ready to garden?
Farm content is finally coming with July 12th maintenance for you to plant, cultivate, and harvest items that will help you in many ways.
Please read on below for the preview of the content!

✶ Please keep in mind the following may use placeholder terminology and the content names, details, and images can be changed with the actual update.
◆ Farm
Newest life content, "Farm" will be added.

With the seed obtained from Expedition content, you can plant and grow mysterious flowers and plants which can then be crafted into useful items.

You can decorate and customize your own farm with various objects.

Please stay tuned as more content will be updated to make your farming experience more enjoyable.
※ Farm content can be accessed only after completing 'Trial of the Chosen One' quest in World 13 Lilith Tower.
※ Farm can be accessed through the Exploration Forge located in Heavenhold. Exploration Forge unlocks after you reach Guardian Level 100.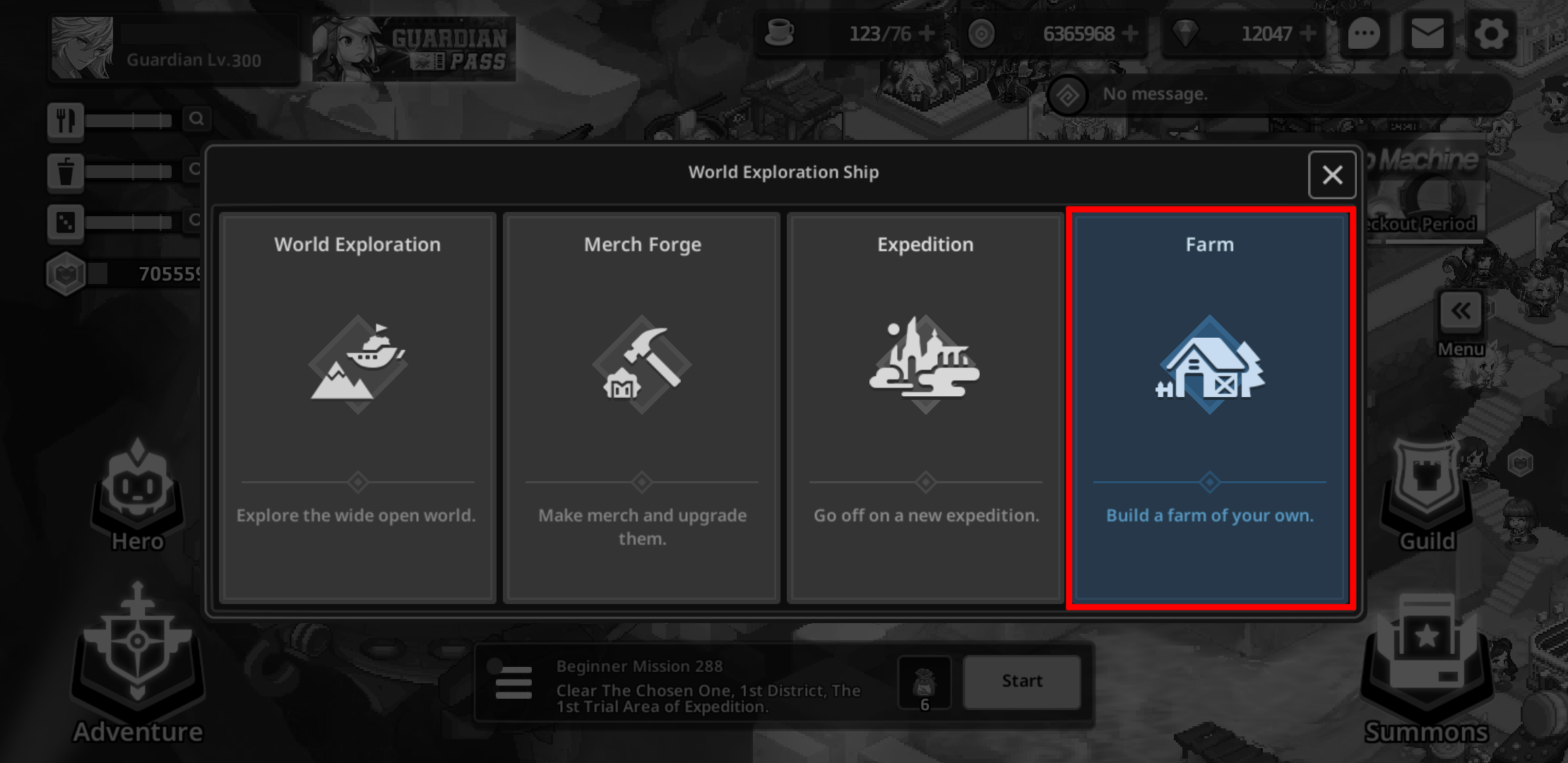 ■ How to get Materials
Within the Farm fields, you can cut down the trees or break the rocks to obtain materials.

The materials you obtain can be used for crafting.

Trees and rocks will reset daily at 00:00.
■ Buildings
There are various buildings that each serve a different purpose on the Farm.

Certain buildings can be upgraded or leveled up; as they level up the effects of their functions will increase.

The max level for a building is Lv.5

House

The central building in your farm.

As its level increases,the max level of other buildings increases.

The number of gardens you can craft will increase when reaching certain levels of your house.

Crafting Table

The workbench that can create different objects.

As its level increases, more objects will become craftable.

Storage

You can store various materials you obtain from the farm in your storage.

As its level increases, the storage space increases.

Forge

The building that gives additional effects to relics.

There is no level for a forge.

■ Crafting
You can interact with the crafting table to craft various objects and buildings that can be placed at your farm.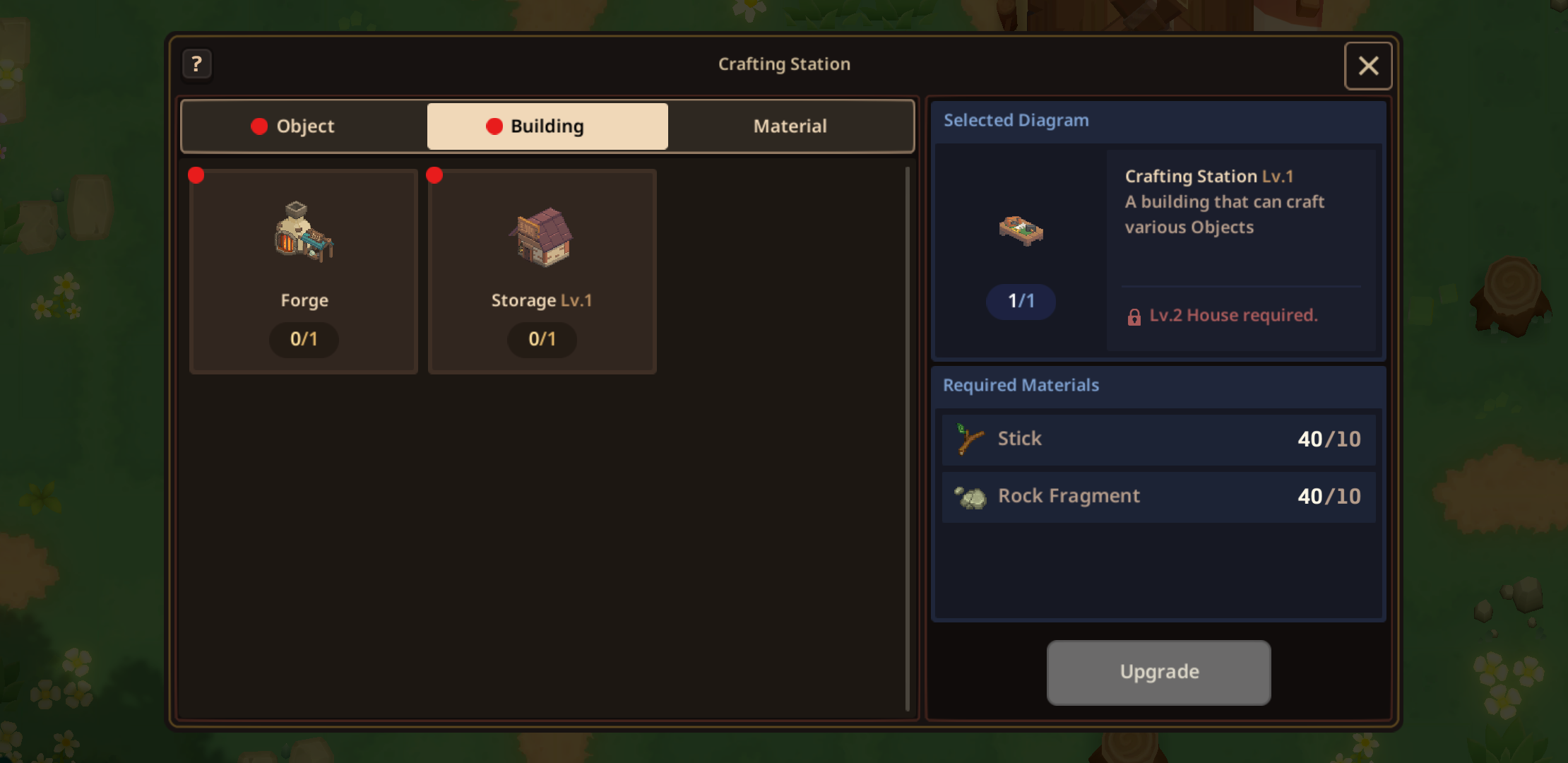 Also, you can craft decorative objects to decorate and customize your Farm.

Tree branches and rock pieces can be crafted to create a higher-level material.

New craftable objects and materials will unlock as your crafting table gets upgraded.

■ Farming
Obtaining Seeds
You can obtain seeds that can be planted and harvested in your farm from Expedition content.
Placing Garden
Before you can plant your seed, you need to first place a garden.

Gardens can be crafted from the crafting tale, and you can place the garden freely within your farm field.
Planting Seeds
Interact with your garden to plant your seed.

When you switch to the 'Plant Seed' mode, you can choose modes to plant one seed at a time or plant many seeds at once.
After you plant your seeds, there is a low chance that the special crop 'mystic golden flower' may sprout up.

You can harvest Golden Petals from the mystic golden flower which can be used as currency in the Relic Shop.
Growing and Harvesting
Seeds planted in your garden will require you to spend Stamina (coffee) on various content in Guardian Tales to grow.

Seeds require a total of 120 Stamina to be fully grown.
*Consuming Stamina will affect all seeds planted in our Farm.
Fully-grown seeds will turn into mystic flowers.
Interact with mystic flowers to harvest directly from it, or attack it to harvest.
If you harvest from mystic flowers, you can obtain Mystic Powder that can be used at a Forge.
■ Placing Objects
Objects that have been manufactured from a crafting table can be placed in your farm.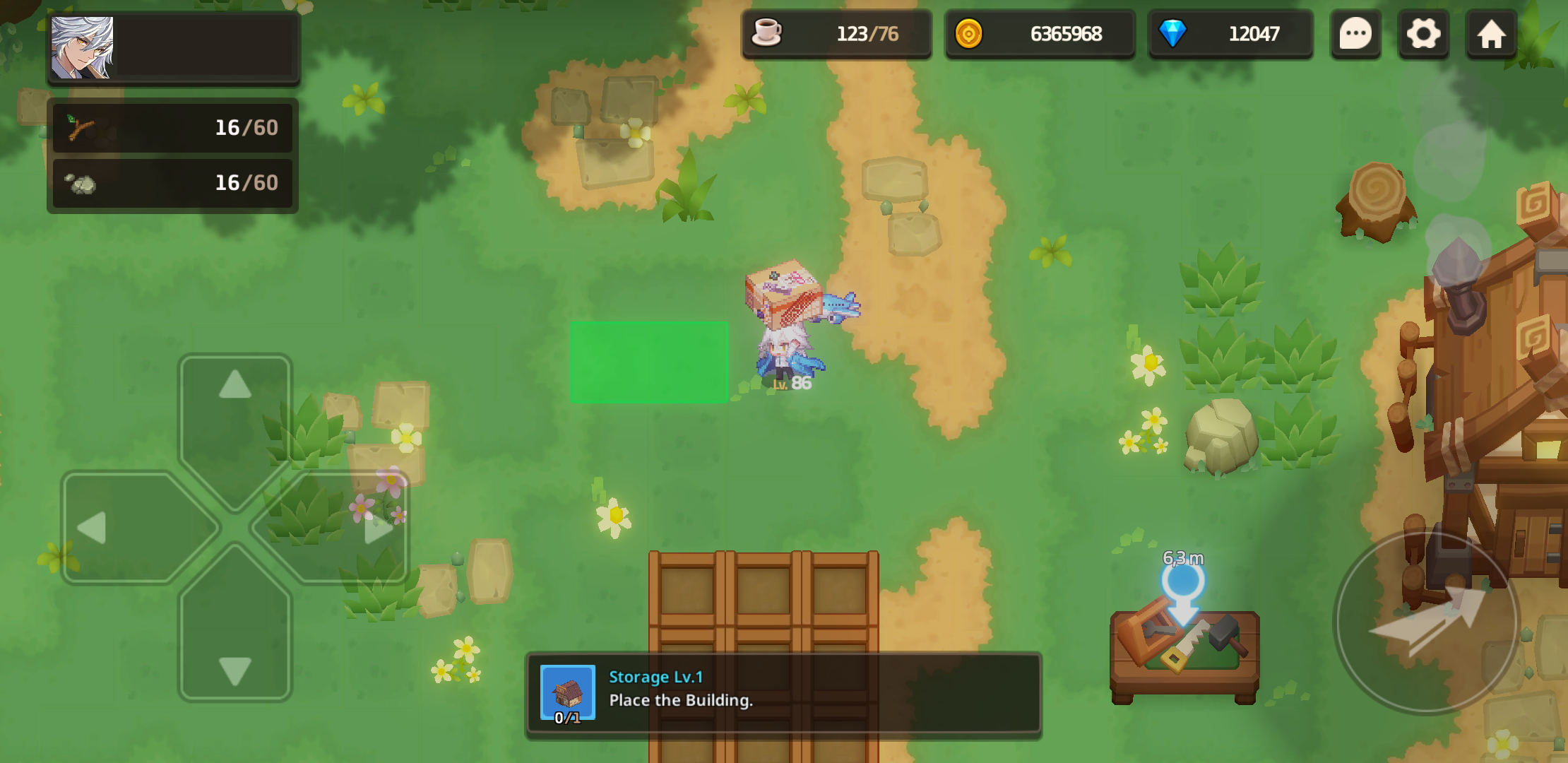 Objects already placed can also be relocated by pressing the Placing Mode button located on the right part of your game screen.
All objects except for buildings can be dismantled. When dismantled, you will receive all of the materials consumed to create this object.
Place various objects to create your own customized Farm!

See you soon in Guardian Tales!